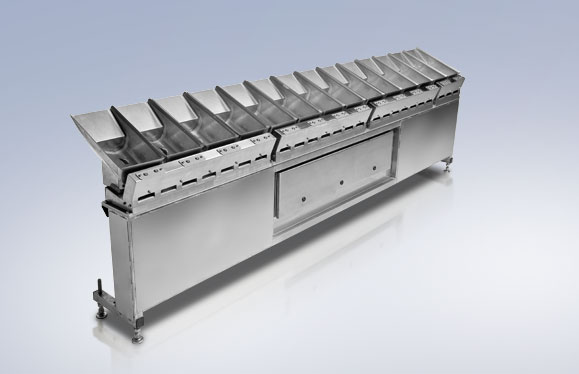 Weighing unit for asparagus
The quality and weight of each spear are determined by the measurement camera. Individual spears are then bundled according to pre-specified weights and placed in the silos.
Each asparagus silo is equipped with scales which constantly check the total weight of the bunch
No bunches which are too light or heavy (the whole bunch is weighed).
Inclusion of different qualities of asparagus according to your specifications.
Real-time weight monitoring: The total weight of the bunches is checked, so spears (broken or unattractive) can be removed from the silos. The weighing unit automatically refills the gaps until the target watch is reached. Machine-integrated cutter unit for recutting the asparagus to its selling size.